Berkshire Theater Group shows return to indoor stages at Colonial, Unicorn Theaters | theater arts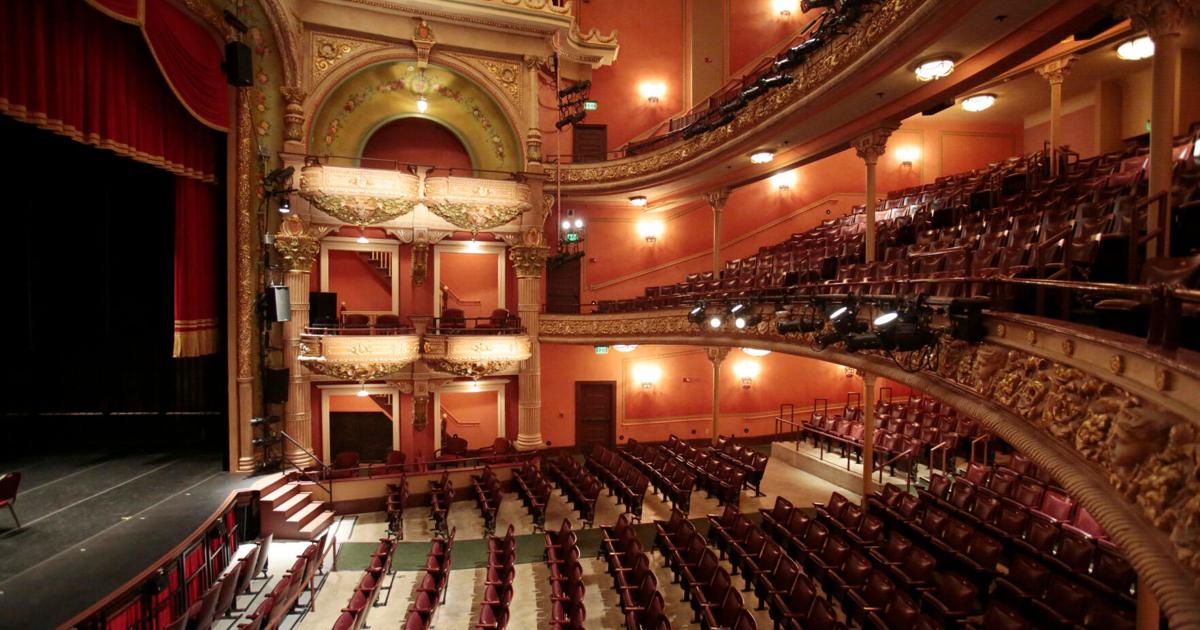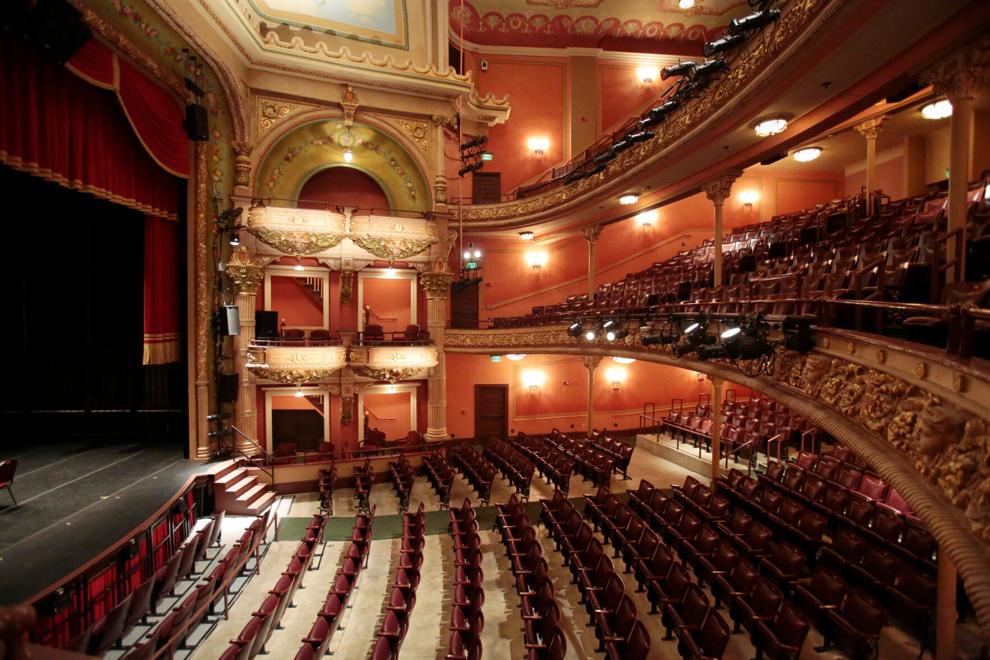 PITTSFIELD — After two summers of outdoor theater productions, the Berkshire Theater Group is bringing all of its programming indoors this summer.
The theater company will stage two major productions, "Once" and "Dracula," as well as its year-round BTG PLAYS! educational programs at the Colonial Theater. The season kicks off with the world premiere of 'BROKEN Code BIRD Switching' on June 23 at the Unicorn Theatre, Stockbridge. Edward Albee's "Songs For A New World" and "Seascape" will follow.
Tickets will go on sale at noon on Friday, February 25. Tickets can be purchased online at berkshiretheatregroup.org or by calling the Colonial box office at 413-997-4444.
Cast lists and additional programming will be released at a later date.
"We are so relieved to be returning to these spaces," Berkshire Theater Group artistic director and CEO Kate Maguire said in a telephone interview Wednesday. "We had a great time in the tents, but it's not the same as being inside, in the theater spaces, with all the bells and whistles that make everything magical."
For the past two years, strict state, local, and Actors' Equity Association COVID-19 protocols had limited where and under what conditions theater performances could be produced. In 2020, BTG produced "Godspell" in a tent at the Colonial, as well as several other productions and concerts in a tent at the Fitzpatrick Main Stage and in the courtyard of the Unicorn Theater. HVAC filter upgrades and the addition of ozone-free NPB ionization allowed productions to return to the Unicorn Theater stage during the summer of 2021 and to the Colonial stage in December.
"When we produced 'Godspell' on the outside I was struck by the real need, the overriding need, we need to come together and tell our stories," Maguire said. "We make sure that happens. The Berkshire Theater Festival, our Stockbridge campus, has never missed a year."
While productions will take place in the intimate 112-seat Unicorn Theater, the 314-seat Fitzpatrick Main Stage will remain dark this summer, allowing for upgrades to the historic Fitzpatrick Playhouse's HVAC system. The Fitzpatrick Playhouse, designed by famed Gilded Age architect Stanford White in 1887 and originally known as the Stockbridge Casino, has been home to the Berkshire Theater Festival since its founding in 1928.
"We're going to let those upgrades happen over this year," Maguire said. "We are heading towards the 100th anniversary in 2028, which is not that far away. Everything we do now is in view of this 100th anniversary. It is a historic building. We are looking at it, trying to sort it out what it will look like, what we need to do to do theater there for the next 100 years."
Before the start of summer, BTG PLAYS! will present "Footloose," with a cast of Berkshire teenagers, at the Colonial from April 8-10.
"We've been putting on shows with kids for years and had up to 120 on stage at a time. Thanks to COVID, we have 25 of Berkshire County's most talented and wonderful kids on stage for 'Footloose,'" she said. "They're in rehearsals now and they're having fun. They are so happy to meet again. We work with children from all over the department. It's a great way for kids from North and South counties to meet and get to know each other.
BTG PLAY! traveling show, "Magic Treehouse: Dinosaurs Before Dark KIDS," based on the popular book series by Mary Pope Osborne, will stop at the Colonial on April 23 for a 2 p.m. performance.
SUMMER
The lineup for the upcoming season includes a Tony Award-winning musical, a classic gothic horror tale, a world premiere, a Pulitzer Prize-winning play and the first musical by a Tony Award winner. .
"BROKEN code BIRD wwitching" kicks off the summer season with its world premiere at the Unicorn Theater with previews on June 23 and 24. The opening night will take place on June 25.
"It's a piece we were going to do before COVID," Maguire said. "It's an amazing look at an African-American woman wondering who she's become. She's very successful in a very white world and all of a sudden she starts to realize that the world she's in maybe it's not the world she wants to be in. It's a hard look at herself, at who she wants to be. It's a story of identity.
"Songs For A New World," a series of songs composed by Tony Award-winner Jason Robert Brown, debuts at the Unicorn Theater on July 23, with previews July 21 and 22, followed by "Seascape." 'Edward Albee October 15th. 1, with previews on September 29 and 30.
"Once," winner of eight 2012 Tony Awards, including Best Musical and Best Musical Book, kicks off summer at the Colonial with previews July 1 and 2. Opening night is July 3. Based on the film written and produced by John Carney, with music and lyrics by Glen Hansard and Markéta Irglová, "Once" is a love story; the story of a guy who gave up on love and music and the girl who inspired him to dream again.
"It's just a play about love; how you can be moved by the power of love, whether it's the person standing in front of you or the gift you've received," she said. . ""It's also an immigrant story. The woman at the heart of the play finds herself in Ireland. She teaches this man, who is about to stop singing, not only the importance of love for another person, but also the importance of his creativity; how important it is to take care of it."
Next up at Colonial, which opens Aug. 13, is "Dracula," based on Bram Stoker's novel that brought this legendary vampire to the stage for the first time.
"It's the original horror story and we've got the space to put out the bells and whistles it needs," Maguire said. "I think it's going to be a really exciting production and I can't wait to see the bat swoop down on the audience. I think we're all ready for a bit of romance and escapism."