Everything Mario Cristobal said after Oregon's victory over Stony Brook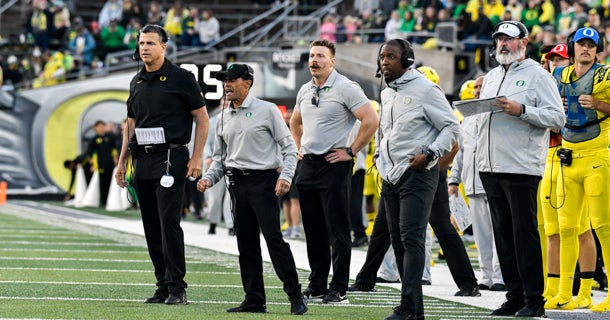 [ad_1]
Q. Is it difficult to get back to work and stay focused after a big win like last week?
CRISTOBAL COACH: I was pretty excited about the way we approached everything from Sunday practice to the end. When you leave a game like this last week, when you go to the locker room, you can have a little fun and celebrate, but before you leave that locker room you make sure the guys start to think about going from there. before. . This manifested itself in practice the next day. I thought the guys were focused and I thought the week was physical. The guys who were due to play tonight – who were forced into roles or had significant playing time – I thought they had invested the right kind of reps and the right mindset throughout the week. It showed up in a lot of their plays – inconsistent though – but there were also some really brilliant moments and a lot of things we can build on.
Q. How do you feel about the overall health of your team leading up to the conference game and how beneficial was it to rest some key starters tonight?
COACH CRISTOBAL: I wish I was healthier, I think we all know that. We're missing a few pieces, but it's football and here we go.
Q. What is it exactly Ty thompson do to earn the backup QB job when competing with some really good guys at Jay and Robby?
COACH CRISTOBAL: It's a very tight competition. When you're in the season, you have to go with certain guys because there are only a certain number of reps, and that's training. You can't split it into a three or four way pie, it just doesn't work. So it was really, really close. This is the best way to put it. I can't say that anyone did anything wrong, all the guys did really really well. It was very tight and Ty thompson got the nod.
[ad_2]