Father's Day: The 12 Best On-Screen Dads of All Time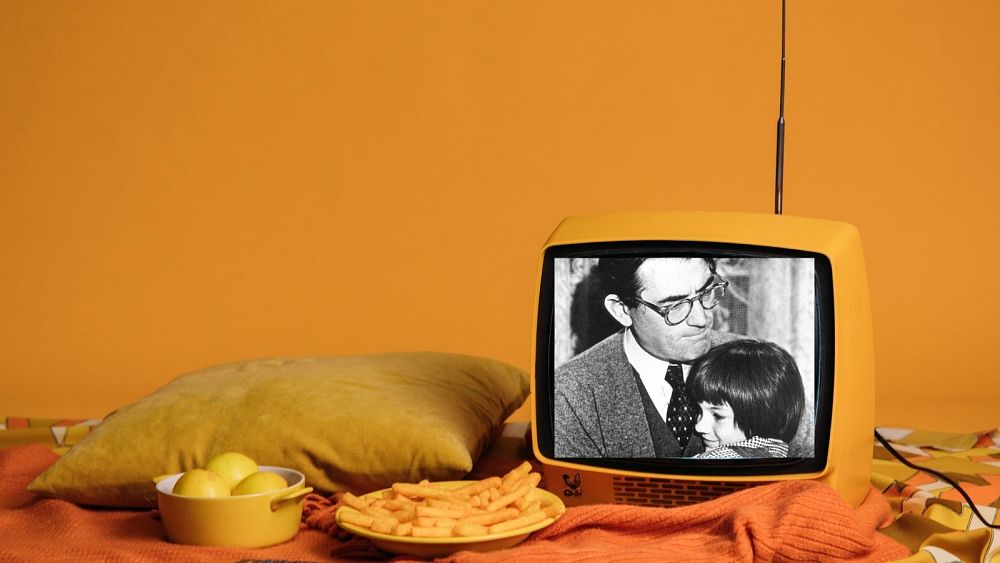 Evil, manipulative, or just plain incompetent, from Homer Simpson to Darth Vader, many of TV and film's most iconic dads are downright terrible dads. So to celebrate Father's Day this year, we're instead remembering some of the best. Cuddly, wise, supportive or inspiring, these are the fathers who never let their children down.
1. Atticus Finch, To Kill a Mockingbird
Lawyer Atticus Finch is the very definition of a moral father, a man who lives up to his ideals and fights for justice. Gregory Peck excels in portraying Finch in the 1962 film, as the character sets the standard for inspirational fathers throughout film and literature.
2. Chris Gardner, The Pursuit of Happiness
A father struggling with difficult circumstances – an eviction that leaves him homeless and an internship that doesn't make a living – does his best to care for his five-year-old son and not give in to despair. Definitely the best dad Will Smith has played.
3. Daniel Covey, To All The Boys I've Loved Before
Widowed and father of two young girls, Daniel Covey does his best to be there for his daughters, especially during Lara Jean's teenage crisis. He is supportive, he is attentive and he does not hesitate to approach difficult subjects. A single dad doing inspiring work.
4. Daniel Hillard, Mrs. Doubtfire
One could certainly argue that Robin Williams' character did the wrong thing when he decided to lie to his ex-wife and pretend to be an elderly nanny just to be close to his kids, but a lot of that desperate dad the flaws can be forgiven because of how funny the movie is.
5. Edward Bloom, big fish
This movie is about showing how the things that annoy you about your dad turn out to be the things you love the most about him. "Big Fish" follows Will Bloom as he pieces together the over-the-top and magical stories his father always told him about his life. The couple grow closer as a result, while illness threatens Edward Bloom's life.
6. Guido Orefice, Life is Beautiful
Jewish-Italian father Guido Orefice, arrested by police and taken to a Nazi concentration camp with his family, does all he can in dire circumstances to protect his son from the horror of the Holocaust – a scene memorable shows him doing an extremely funny and bizarre scene translating a camp guard order. The film won several awards, including the Cannes Grand Prix in 1998, and Roberto Benigni won the Oscar for Best Actor.
7. Howard Langston, Jingle All The Way
Arnold Schwarzenegger's Howard Langston doesn't start out as a super dad. Too busy with work to be there for his son when it counts, he's actually pretty terrible. But he seizes the opportunity when he has to keep the promise made to his son to give him a toy for Christmas, which unfortunately seems to be sold out in all the stores in town. A simple story of redemption for a bad father who finally gets out of it.
8. Joseph Cooper, Interstellar
You could argue that Joseph Cooper isn't the best father to have disappeared from the lives of his two children for a lifetime, but he does it to save them and the planet. When Earth is threatened by sweltering dust storms, Cooper, a former NASA pilot, leaves his beloved daughter in search of a habitable planet. We think he certainly makes up for his absenteeism by saving humanity, and for the way his love for his daughter transcends time and space.
9. Marlin, Finding Nemo
Nemo's father travels some 2,000 miles to find his lost son – a lot for a little clownfish in the big ocean. Isn't he the best dad in the world?
10. Mufasa, The Lion King
If Mufasa's tragic fall into a canyon full of crazed wildebeest isn't among the first heartbreaks of your life, consider yourself lucky. Simba's father is majestic, authoritative and yet immensely patient and wise. He may not be a human father, but he certainly set the bar high when it comes to fatherhood.
11. Phil Dunphy, Modern Family
There is no doubt that Phil Dunphy's priority in life is to be a father and to be there for his family. He defies classic tropes of toxic masculinity, he cries, has the best advice, and he's endlessly funny. He is the modern dad television needs.
12. Uncle Phil, the new Prince of Bel-Air
There's more to fatherhood than just being someone's biological father and Uncle Phil proves it. Will's uncle is also a big father figure in his nephew's life. He's strict, sure, but that's because he cares about his family. He's our example of a badass dad who's a really good guy.