Impossible 8 before the next premieres, and his first stunt is terrifying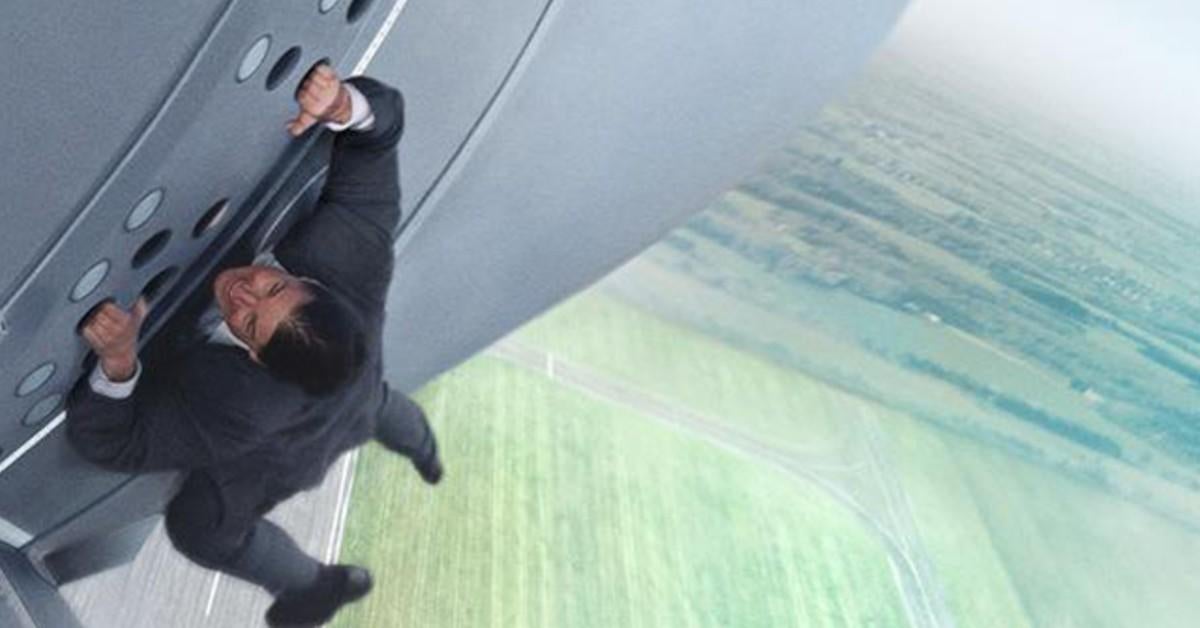 After more than a year of production issues and setbacks, Mission: Impossible 7 finally finished production in September. Originally, the film was meant to turn back to back with Mission: Impossible 8, but it was reported earlier this year that production on the still-untitled eighth film would begin after Tom Cruise completed his promotional duties for Top Gun: Maverick. However, it was later reported that Impossible mission The release date of 7 has been pushed back, which has also become the case for the new Top Gun. It looks like we finally have our answer. According to a new report from The sun, production of the eighth film has officially started.
The sequence in question was being rehearsed 2,000 feet above Cambridge with Cruise pictured performing a stunt involving a WWII biplane. According to The sun, Cruise took off from Duxford airfield in Cambridgeshire and exited the cockpit before heading for the plane's wing, which resembles the opening sequence of Mission: Impossible – Roge Nation. Cruise was hitched to the wing during the most recent stunt and was seen hanging upside down as the plane rolled over onto its stomach, leaving Cruise sitting upright. The plane reportedly nosed down and spun before Cruise got back up. Pretty awesome stuff! It was previously reported that Cruise was learning to fly a WWII military plane for the upcoming movie, so people will definitely keep their eyes peeled for more stunts.
While the cast for Mission: Impossible 8 hasn't been officially revealed, we're willing to bet that will include the return of plenty of people who appear in the seventh movie. In addition to Cruise, Ving Rhames, Simon Pegg, Rebecca Ferguson and Vanessa Kirby will all reprise their roles from previous films. The film will also feature some newcomers to the franchise, including Cary Elwes (Strange things), Pom Klementieff (Guardians of the Galaxy Vol. 2) and Hayley Atwell (Captain America: The First Avenger). Earlier this year, it was announced that Rob Delaney (Deadpool 2), Charles Parnell (Top Gun: Maverick), Indira Varma (Game Of Thrones) and Mark Gatiss (Sherlock), would join the cast. Henry Czerny, who played Kittridge in the first Impossible mission, will make its first franchise appearance since 1996.
Mission: Impossible 7 is now set to hit theaters on September 30, 2022. Mission: Impossible 8 does not yet have a release date.