Islamic clothing exhibition from Iran attracts designers from Muslim countries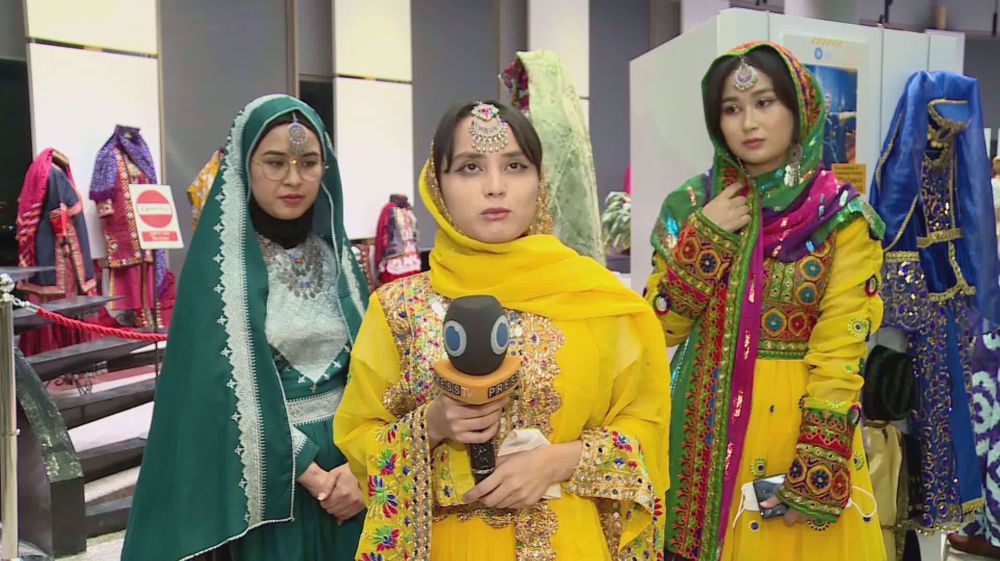 Yusef Jalali
Press TV, Tehran
As the month of Ramadan draws to a close, Muslims prepare to choose the best clothes to dress up for one of their biggest festivities, Eid al-Fitr or the feast of breaking the fast.
This exhibition gives an overview of the local costumes of several Muslim countries, from Tunisia and Egypt to Afghanistan and Iran. Along with showcasing their costumes, participating nations can also showcase their Ramadan traditions and what they have for the Iftar meal.
Organized jointly by Iran's ECO office and the Ministry of Culture and Islamic Guidance, the event aims to forge a stronger bond between Muslim nations sharing their cultures and traditions.
Muslims say Ramadan brings them together more than any other time since they all practice the same religious duties throughout the month. And as the call to prayer echoed through the exhibit, all fasting Muslims left the exhibit for a shared Iftar meal.
Despite all the differences in languages, costumes and even Ramadan meals, these people say they feel like one nation, as they all come from Muslim countries. And organizers say that's what Ramadan offers: a taste of peace and friendship that transcends all differences.