James Gunn Reveals 'Craziest' Peacemaker Scenes to Shoot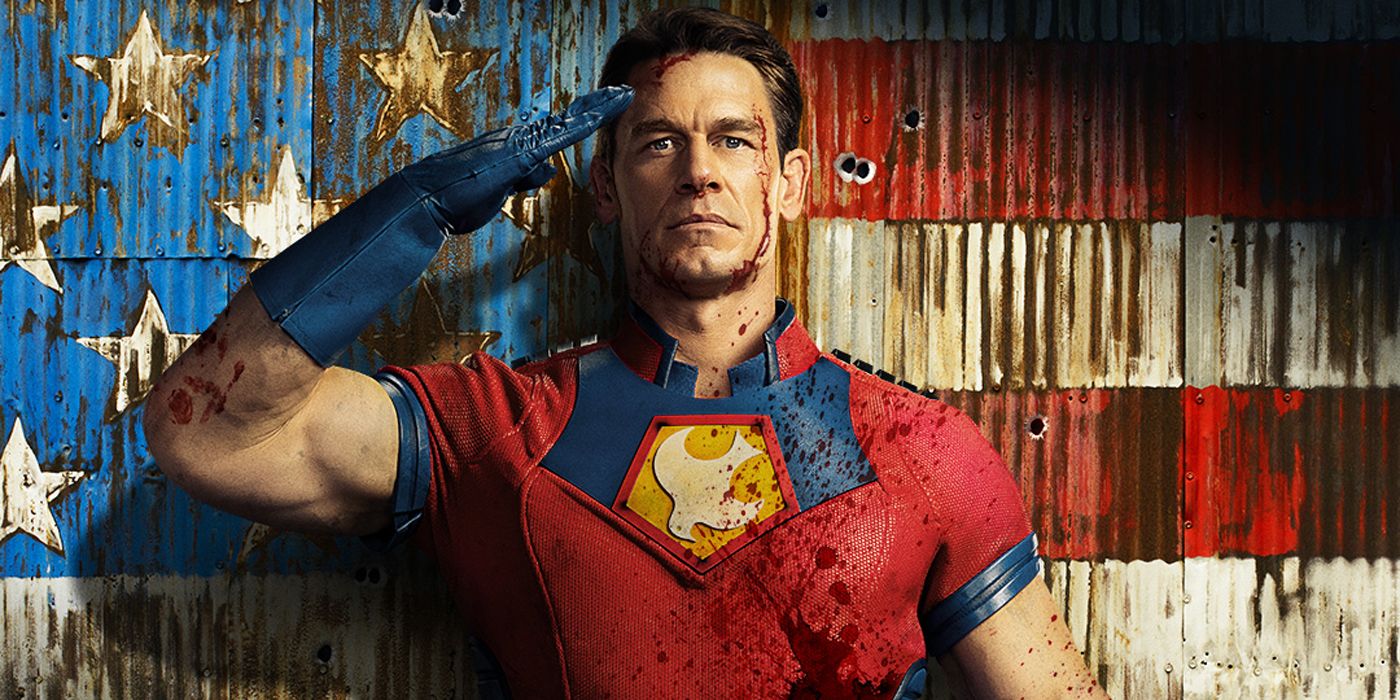 Peacemaker creator James Gunn breaks down two sequences that were particularly difficult to shoot, though he ultimately settled for the result.
Despite the freedom he had when creating the series, Peacemaker Writer-director James Gunn encountered challenges while executing his vision. During a press event attended by CBR, he broke down two sequences that were particularly difficult to capture, although he was ultimately satisfied with the final result.
Referring to Peacemaker's escape from the apartment complex in Episode 2, Gunn said: "It was a really incredibly complex scene to shoot, because it was a combination of a real – this pink building is a real place, but we had to make it bigger in post-VFX than it actually was, so it was a combination of shooting that real place with real balconies, and then we built the side of the wall on a sound stage. That was another element.
RELATED: DC Lets James Gunn Become 'Hog Wild' in Peacemaker's HBO Max Series
"Then another element was the apartment that we built on a sound stage that had a balcony out the back, which they came out of, and we had to film that as well," he continued. "So this combination of shots made it really complicated and crazy to shoot. We planned it in advance and it worked really well."
"The other thing I love about it is that these stunts – what I call gags – so these gags that Spencer [Thomas] was doing — he's John Cena's stunt double — are probably the best stunts I've ever seen in my life. They're deceptively simple, but he was really jumping on all those things," he recalled. "It was just amazing to see. It's so painful, and Spence was a real team member throughout and did a fantastic job."
RELATED: James Gunn Fused Two DC Villains For Peacemaker's 'Truly Awful Supervillain'
"I also like to kind of see Evan and Amber, who are two of my favorite recurring actors, who are unique in themselves and try to take this show and weed out these little guest stars, but really give them a way of shine, instead of just being there to shine a light on things about our main cast members," he added.
Gunn also identified a scene from Episode 3 that was particularly difficult to film. "It was just really hard to shoot, and it was really hard to put together! Everything in the back of the van was stuff that we shot pretty early on, and it was really really hard to put together. and I wasn't happy with for a long, long time," he said. "Then eventually I became happy with how it turned out."
RELATED: Peacemaker Is About Love – But Not In A 'Sexual' Or 'Romantic' Way
"But I also think it's important because we had to address this issue of Peacemaker and his belief that it's okay to kill as many men, women and children as he needs to create peace," he explained. "We also see that it's probably partly a line that he's been saying for a long time that he doesn't really fully believe, that he's not okay with killing children, but – in same time – is such a dick to underline the unattractiveness of one of these kids."
"But I will also say it's heavy makeup on this very cute little girl that doesn't look like that at all," he explained. "I would never put an ugly little kid in this scene and make fun of them. So she's a very cute, sweet little girl who's very excited to see herself in Peacemaker, and I don't know how her parents are doing. show it to her. But yeah, it's that scene."
RELATED: Every DC Comics Easter Egg & Callback In Peacemaker Episode 1
A sequel to The Suicide Squad, Peacemaker picks up following Chris Smith's mission to Corto Maltese. After recovering from the gunshot wound Bloodsport left him, he is drafted into an unofficial mission with ARGUS agents Emilia Harcourt, John Economos, Clemson Murn, and Leota Abedayo, along with Adrian Chase, aka Vigilante. Together they face an invasion of body-snatching alien butterflies, even Smith's father Auggie gathers an army as white supremacist terrorist White Dragon and the local police department descend on them all.
PeacemakerThe first three episodes are now streaming on HBO Max, with new episodes airing weekly on Thursdays.
KEEP READING: Peacemaker: Robert Patrick and Steve Agee Tease Father/Son Relationship 'For the Ages'
Why The Big Bang Theory season four is the best
About the Author