James Gunn sets the record straight on his Marvel and DC future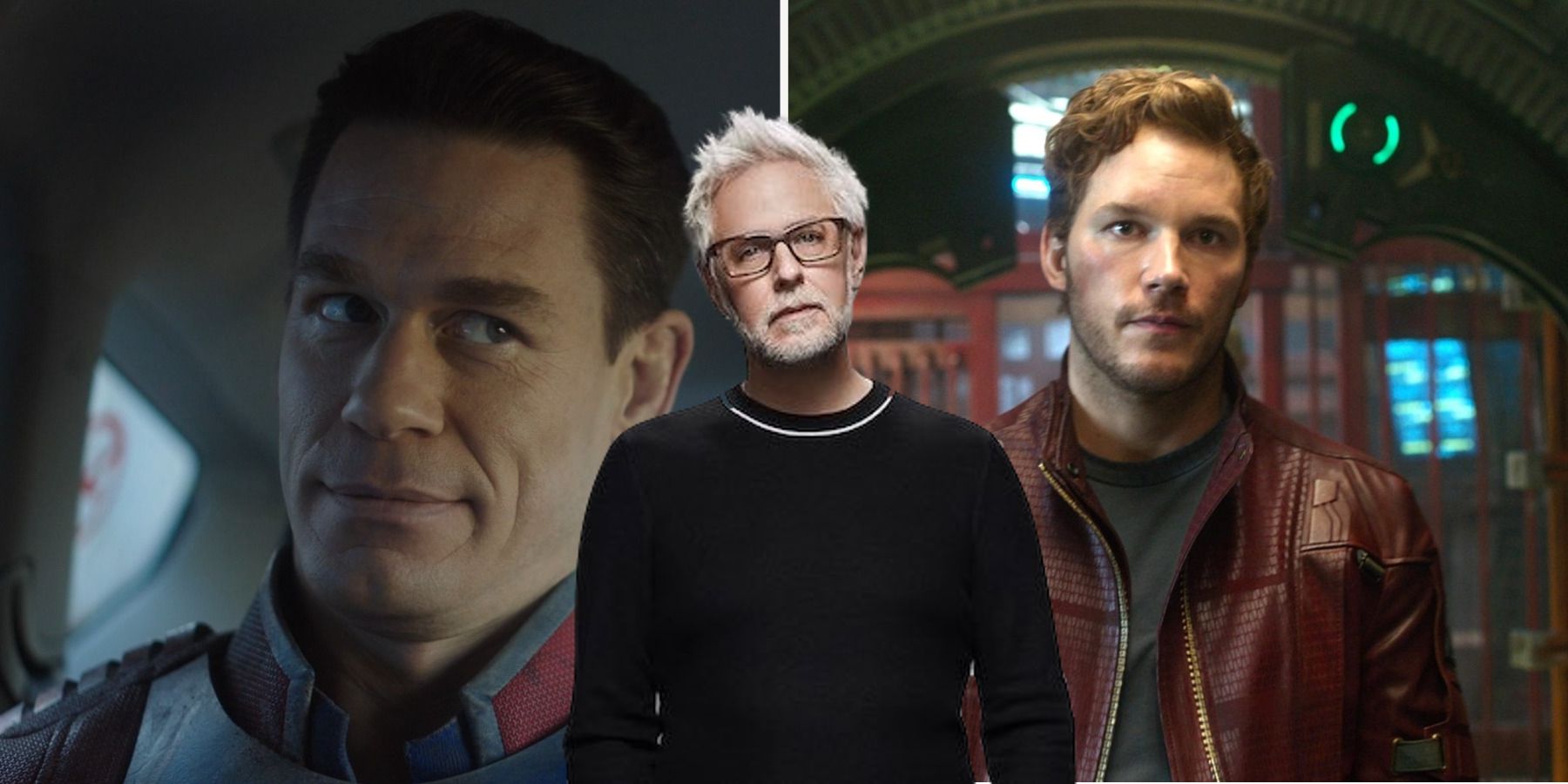 Despite an apparent cycle coming to an end after Guardians of the Galaxy Vol. 3, James Gunn is exactly where he wants to be.
James Gunn is reportedly already working on any project he might want to be on, at least according to the director himself, who recently felt compelled to clear up some misconceptions about his future with Marvel and DC properties.
Gunn's most recent projects were The Suicide Squad and Peacemaker, the latter marking his debut as showrunner. Next year, his third Marvel Studios movie is slated for release when Guardians of the Galaxy Vol. 3 hits theaters in May. What is supposed to be the final chapter of his Guardians tenure is currently filming, and judging by the rick and morty gifts he sometimes receives, the morale on the set is quite high.
RELATED: Now Is A Perfect Time For A New James Gunn Scooby-Doo
Nonetheless, Gunn took the time to respond to a recent Comic Book Resources post on Twitter that speculated about his future, to make sure his public statements, or rather his tweets, weren't taken out of context. In a previous fan response, Gunn said, "There are currently no characters at Marvel or DC that I want to work with right now that I'm not." It's a quote that meant he would be done with the MCU after the Guardians of the Galaxy Holiday Specialthe I am Groot series, and the third entry in its main guardians of the galaxy trilogy, but it's not.
By the director's own clarification, he meant that he is currently already working on several projects, some of which have not been made public and could be MCU-related properties. Even then, he referred to this as being a matter of the present and not somewhere down the line. On a different answer, he quickly told a fan that just because he likes Superman 2 that doesn't mean he would want to do a Superman movie, just like he doesn't want to cook the beef stroganoff he likes to eat.
Besides the three Guardians productions, Gunn will also be busy running Peacemaker season 2, as well as co-writing the project Coyote vs. Acme movie, but it's a complete mystery what might be on his agenda. Despite being among the few directors to helm both Marvel and DC blockbusters, Gunn mentioned that there are very few differences between the two, other than the MCU's greater need for interconnectedness.
While some fans have speculated that Gunn is more comfortable in DC's R-rated branch, it's clear he enjoys working on both. So maybe just let the man enjoy her rick and morty toys while his Guardians are busy hanging out in Thor: Love and Thunderthe teaser.
Guardians of the Galaxy Vol. 3 is set to hit theaters on May 5, 2023.
MORE: MCU: 10 Things You Might Have Missed In Thor: Love & Thunder Teaser
Source: James Gun | Twitter
Moon Knight: 5 Things Only Diehard Fans Know About Mr. Knight
Read more
About the Author