Movie Showtime: State of Michigan – Inside the Theater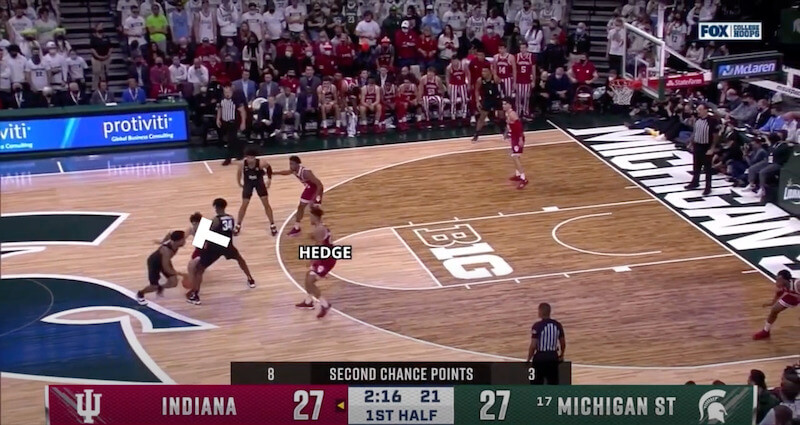 While Indiana's offensive struggles were an issue in its loss to Michigan State, the Hoosiers also had issues with their on-the-ball defense.
"It was a major breakdown in terms of our pick-and-roll coverage," Mike Woodson told reporters after the game. "Normally we've been pretty good at keeping the ball and really taking care of our missions in the pick-and-roll and they've been successful tonight. We've got to go back, watch that tape, break it down and regroup. Because than Wisconsin, they also run a bunch of ball screens. We were pretty good at that category, but tonight we sucked. I mean, just awful.
A look at what went wrong with Indiana's bullet screen coverage highlights the latest edition of Film Session:
Marcus Bingham Jr. sets a ball screen for Tyson Walker. As Walker walks around the screen, Trayce Jackson-Davis makes the decision to move on to Walker. Trey Galloway then passes to Bingham Jr., who jumped on top of the key.
But on the Jackson-Davis switch, it never passes the smaller, faster Walker. So Walker just walks past him for the score.
While Jackson-Davis has been strong at blocking shots at the rim this season, Walker is too sneaky here to time the block attempt. It would have been better for TJD to try and stop the ball early on by squaring Walker instead of chasing from behind.
Pages: 1 2 3 4 5
Filed at: Michigan State Spartans