Nantucket Artists Association back on Straight Wharf for 2022
The Nantucket Artists Association (AAN) returns to Straight Wharf in April when it opens the Grand Gallery on the second floor of the Thomas Macy's Warehouse. This exciting collaboration with the Nantucket Historical Association (NHA) brings together two island institutions that share an important history with an iconic and historic Nantucket landmark on Straight Wharf. The Thomas Macy Warehouse, which dates back to 1847, housed AAN's Kenneth Taylor Galleries, administrative offices, and teaching classrooms from 1945 to 1988. This year, AAN will feature Nantucket artwork in eight different exhibitions from April to December 2022. This is the first time that an AAN artwork will once again grace the walls of this building after 33 years. These exhibitions will run in concert with the regularly scheduled downtown shows of the Cecelia Joyce Association and Seward Johnson Gallery. One of the highlights of the season will be an exhibition of artwork by local students in grades 1-12. Another exhibition will highlight historically significant island works from the AAN's permanent collection.
The newly created gallery space has been affectionately named "Big Gallery" in honor of AAN's "Little Gallery" which occupied the small clapboard building next to the Thomas Macy Warehouse for approximately fifty years. The Grand Gallery will provide even more exhibition opportunities for AAN member artists.
"It is with great excitement and pride that AAN returns to the Thomas Macy Warehouse," said Robert Frazier, AAN Artistic Director and Curator of Exhibits. "This is a moment of historic significance for AAN."
The Grand Gallery will officially open to the public on April 11, 2022, for the start of AAN's annual Spring Sweep online auction preview. Some of the works that will be featured in the online auction will hang in the Grand Gallery.
"We are thrilled to host a season of exhibits at this beautiful and historic site," adds Courtney Bridges, AAN Executive Director, "and thrilled to partner with the Nantucket Historical Association in this important way."
AAN invites the community to join this dynamic 2022 season of exhibitions, artist talks and Big Gallery events on the second floor of the Thomas Macy Warehouse.
To learn more about the Grand Gallery, please visit the website at nantucketarts.org, call the Visual Arts Center at 508-228-0722 or the Cecelia Joyce and Seward Johnson Gallery at 508-228-0294.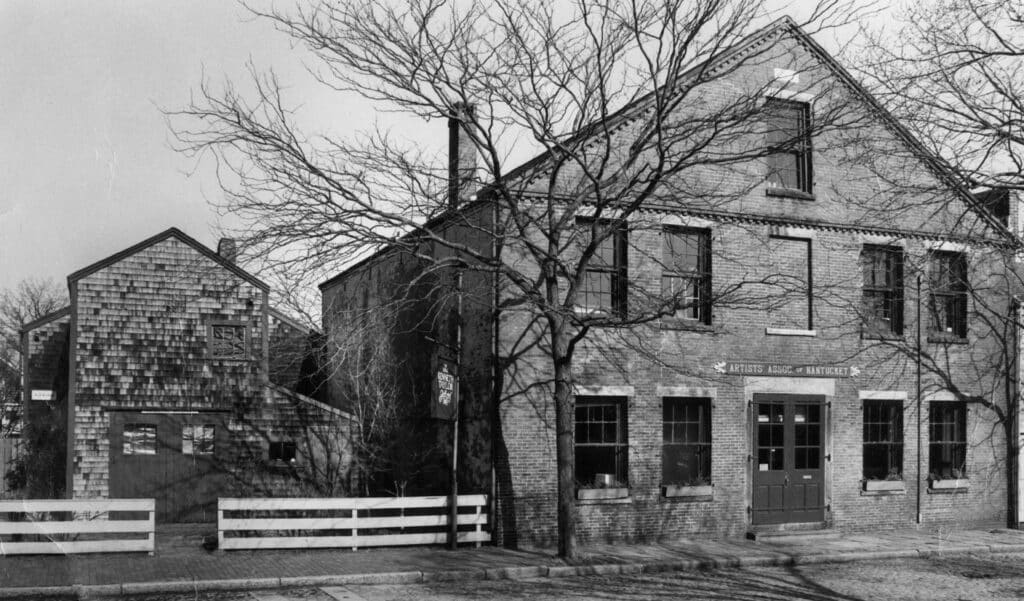 Related