new club aims to bring the art of filmmaking to campus | Characteristics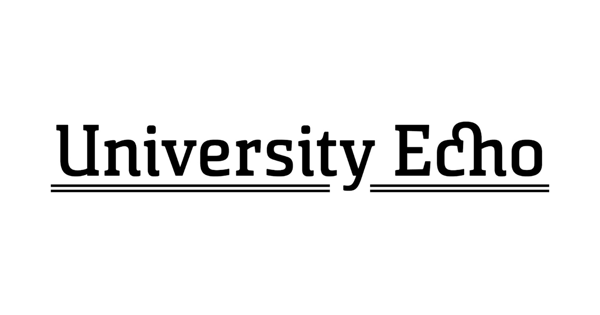 For students who are dedicated to the art of filmmaking or simply seeking a new outlet in their artistic interests, UTC's current affairs club, The Roost, offers new opportunities for storytelling and artistic expression for all. those who are interested on campus.
Joining the ever-expanding library of clubs on campus, the founding students of the organization maintain that their main goal with this group is currently to impact the lives of UTC students by giving them a sense of creation. real practice that they may miss in some of their academic endeavours.
"Essentially, The Roost is a filmmaking collective filled with students who hold all sorts of different talents and desires, each wanting to be a part of the filmmaking process in some way," said Leo Vega. , Vice President of The Roost. "It's a place where you can basically walk in with a passion and be able to do something with it and do something with the band."
Beginning as an idea between the three creators of the club, its foundation was laid by their desire for another more advanced film production course according to Vega. All three dreamed of a course that would delve deeper into the subjects they were passionate about, a course that would give them hands-on experience, as well as a deeper exploration of the art they were each passionate about.
"My view is that for those who are passionate about making films, there really isn't an outlet for them here on campus right now, other than the little bits and pieces you learn in production classes. / video post-production and screenwriting. But even these don't cover every aspect and every part of the process," Vega said.
Jules Jackson, the president of Roots, agreed with Vega and noted how many undergraduates find themselves scattered across various majors hoping to work on content like this somewhere in their degree.
"I've been thinking about it for a while, as a painter in the arts program here but also loves comics and other visual storytelling, that there just isn't a major or even a really integrated platform in the structure of universities for this kind of work, but there is huge interest in it," Jackson said. "I know people scattered around campus in photography, graphic design, English, communications, who are all interested in this kind of work, so we thought 'Hey, wouldn't it be nice if we had something related to what kind of course we could take? A platform or a place where students pool their resources and come together and work on projects?' and that's what we did with the club.
Current members of Roosts have a solid understanding of how the filmmaking process is executed in various elements; as a result, the club contains subgroups based on the various production tasks needed to keep everything organized and running as smoothly as possible.
According to Vega, not only does this layout help aid a structured order of things, but it also helps promote the group's desire for individuals to focus on the things they are most passionate about.
"Depending on your personal passion, that's the part you would contribute to the film project itself," Vega said. "We're going to be developing sub-groups so that individuals working on certain elements of the film can just focus on that if they want to. So, let's say, once we've completed the scripts, the actors will be in their sub-groups. group and tasked with deciding who will get what role as well as how they will bring these characters to life. During this time, the cinematographers will sit down and basically decide how they are going to make the script a reality.
This focus on what the individual is passionate about really allows students to give their all to a project, according to Vega, but the group itself also lends to a sense of togetherness and unity according to Jackson, many students being felt isolated in their passions and hobbies until now.
"We felt that as a campus, we really needed a place where people could come together and pool their resources to work on these projects, and support each other as well. It can be a little daunting when you don't have a major or program for it, and every person who's found themselves scattered across all these other departments often feels like they're the only one, you know? So we think the band is a great opportunity to bring all of these people together," Jackson said.
Because of its ability to bring students together, as well as its uniqueness and variety compared to most things others participate in on campus, the club's success led it to become a one-credit hour course available in the upcoming fall semester, according to the club's faculty advisor. Angelica Gibson.
The class itself will be like the club, so anyone of any major level or experience can work hand in hand with the members already inside the group. A few minor changes here and there may be the only differences, the communications department lecturer said, noting that will come over time and as the class works through its first semester.
"At the moment we're still primarily focused on films and film production, but that's not to say that might change," Prof Gibson said. "After taking the course for a semester and ironing out a few issues, that means we won't be expanding our horizons further into other photography and writing."
Gibson will also be the teacher for this new class, although she admits that the class itself makes the term "teacher" a bit more complex compared to regular classes.
"I guess I'll be the mentor," Gibson said, "Or the guide? Not really like a teacher, I won't be teaching like a normal class during this class, but I'm still supervising and making sure everyone is okay.
The band's founders are thrilled with the class: Vega explained that adding "The Roost" as a credit course helps the band build a stronger foundation.
"It's almost like a basic, it's not just a club anymore but also a class that can give an extra credit hour if you want it. grounded in reality," Vega said.
Another part of adding the course to the club is how it can reach other students in various fields, according to Jackson.
"I think The Roost can provide a dedicated space to do these visual storytelling projects just for themselves and for the experience," Jackson said. "You may come across courses where you do guided short video or animation projects, but it's never because the project is the main point, it's more to teach you basic skills. We don't have many opportunities here on campus to have complete artistic freedom in this kind of field, so the club and the class give us the opportunity to work on student-led and student-designed projects.
For those wishing to join the group, the current membership process for clubs is simply to contact, email [email protected] be put on a mailing list alerting people to the next meeting.
The Roost, founders and teachers, want all students to know that they are welcome to join the club or class with no previous experience, just a love for creating. The course will only accommodate around 22 students, but that shouldn't be a deterrent to joining the club.
"I really want students to know that we welcome everyone, of all skill levels, talents and interests," Jackson said. "If you have something creative, something related to storytelling that you want to do and you're interested in the club, we'd love to hear from you. We want everyone, the graphic designers, the marketing people, those more interested in production, people who are interested in the financial side of things, all skills and interests are welcome in our group.