Ready to Roll: Southern Arizona, Perfect Home for Indie Film | Local News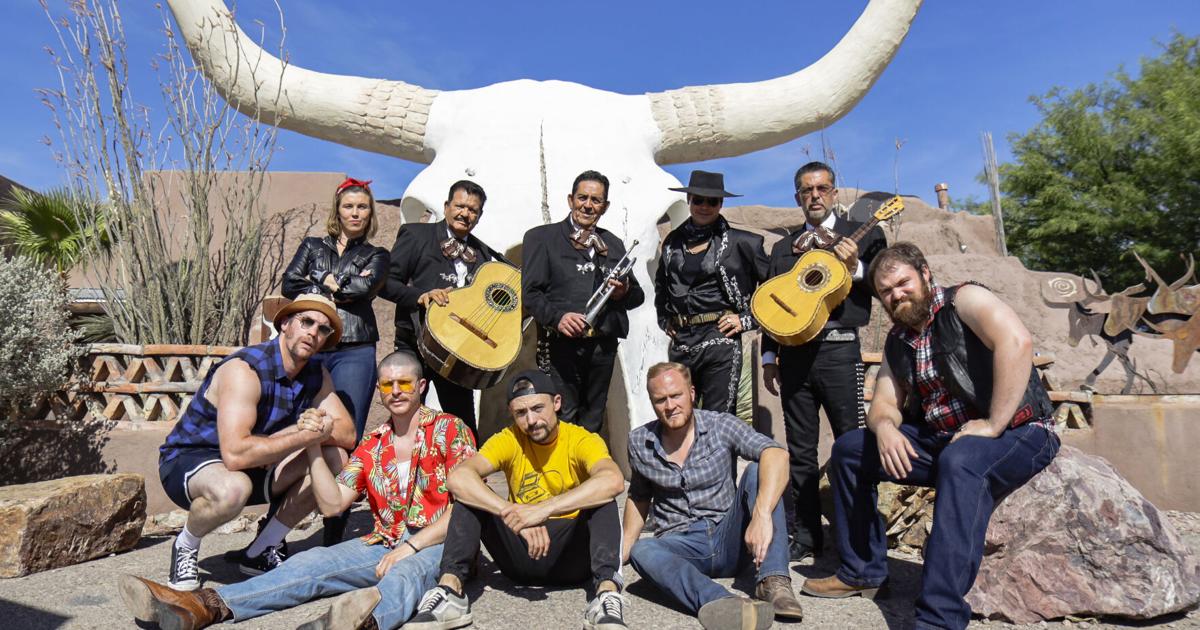 Hick was used to trouble. So when he got stuck against the wall of the Longhorn Grill and Saloon in Amado, he knew what to do. He grabbed a bottle and smashed it against his enemy's head with a loud bang.
The cast and crew huddled around the camera screen to see how the fight scene played out. One more glass bottle of sugar, a little pause for the actor on the ground, and one more take would do.
The Longhorn Grill was just one of the southern Arizona locations chosen as the setting for an independent film, "The Misadventures of Vince and Hick."
Other local landmarks like Abe's Bar in Tumacacori, Arena Bar in Benson and several locations in Nogales including Siesta Motel and Kasa Mia will also appear in the feature film.
The mostly Los Angeles-based cast and crew said their time in Arizona was one of the most memorable moments of their careers.
And southern Arizona proved to be the perfect place for their characters' stories to unfold.
Vince and Hick
Director Trevor Stevens said "Vince and Hick" began when the pandemic shut down much of LA and the film industry.
To avoid going crazy, he and fellow writer/actor Heston Horwin and actor Chase Cargill rented an Airbnb in Palm Springs and decided to make a short film.
"I literally wore sound on me, took a camera and we went out into the desert and said, let's do a proof of concept on our own," he said. "What was a passion project ended up being something we fell in love with very quickly."
"When things started to reopen again, we decided to do an extended version of it and make it our next project, get the band back together and that led two years later to release in Arizona."
The trio met in college and have worked together ever since.
"We know each other so well that with just a glance, we basically have telepathic communication at this point," he said. "We have been lucky enough to work on many projects together and to accumulate this family because once you have three, it quickly multiplies to six. And each person has brought so much to this world.
Stevens said they decided to do a buddy comedy reminiscent of "The Blues Brothers" meets "Planes, Trains and Automobiles."
"We wanted to make a movie that had action elements, friend crime elements, something that made people smile and laugh and felt like a classic adventure to be had," he said.
The story follows Hick, a car thief, breaking out of prison and determined to get to his daughter's 10th birthday party. Along the way, he meets Vince, another man with a life of crime, and they form an unlikely friendship. They have a lot of trouble along the way.
Cargill plays Hick and says he loves the human element of the story.
"Vince is the comedy, Hick is the drama and we really try to balance each other out, but the heart of the story is about a father's love," he said. "No matter how many crimes he's committed, no matter how many fights he's been in, he just loves his child and wants to take care of her."
"We hope we can give people the laughs and the excitement and also the emotional punch."
Cargill said it was moving how best to see this project grow from a short to filming.
"It's really inspiring and what always moves me is finding people who are as passionate about something as you are," he said. "I consider myself the luckiest person in the world because I have a lot of creative energy and these people have just as much if not more."
Horwin plays Vince, and this is his first screenplay to be made into a feature film. He calls it "the most important project of my life"
"Vince rescued me from such a disappointing, dark and sad place when we came up with this story and these characters, it's something I've never done before," he said. "Vince's character allowed me to express so many sides of myself that I haven't yet been able to express on film and, in some ways, afterwards."
Arizona: Perfect
Arizona is a different desert than Palms Spring in the first short, but it turned out to be the perfect setting.
"It made the whole project," Horwin said. "There is such a phenomenal energy and vibe inherent in a place that is a border town close to the border. In Southern California, we also have a lot of Mexican culture, but to be right on the border, there's this incredible clash and blending of cultures that I think has really, architecturally, thematically, and atmospherically created our whole world.
Production company Discordia Cine had a direct connection to the region with producer Gia Rigoli, who grew up in Nogales. She suggested southern Arizona as a backdrop for Vince and Hick.
Producer Andres White said people in each of the Arizona towns were accommodating and interested in what they were doing.
"It was amazing and it's really nice to get out of LA and have production somewhere else," he said. "A lot of us didn't know what to expect as we had never been here before."
White said the cast and crew, which range from 10 to 25 people a day, arrived in Arizona in late May.
The Longhorn was a remarkable place with its iconic cow skull.
"No one is really going to forget that," he said. "We wanted to go somewhere that was a place you wanted to see on the big screen. So for a bar fight, a skull kind of conjures up that."
Production manager Francisco Lederman, who works with Discordia, said Rigoli let the cast and crew stay at her home in Nogales. He shouted at the Longhorn for letting them use "every square inch of space".
Longhorn Brawl
The cast and crew were at the Longhorn for two days shooting fight scenes at a fictional bar set up in the restaurant's "miner's shack".
In the scene, Vince and Hick enter the bar looking for a car that was stolen from them at the time, unbeknownst to them, by a motorcycle gang.
Fight coordinator Brandin Elmore said a lot of work went into the fight choreography.
"A huge fight and shenanigans are taking place," he said. "With this fight scene, the story we're telling becomes a song. The fight choreography mimics the flow of the song, not necessarily hitting all the beats, plus the fight flows from left to right like an orchestra.
Stunt coordinator and actress Krystle Martin said it was her and Elmore's job to protect everyone during their stunts and ensure that the stunts move the story forward. This is the first time the couple have worked together on a feature film.
Martin said the Longhorn turned out to be the right place for the fight.
"We made full use of the bar and it was nice to have a space that belonged to us to take over," she said. "The Longhorn let me borrow a necklace, which suits my character, and I also borrowed bandanas from the restaurant. That was really nice of them.
Martin plays Biker Sammy and enters the fray herself.
For her, one of Arizona's biggest takeaways has been the enthusiasm of the locals and business owners they've met along the way.
"As far as Arizona is concerned, this city has been so welcoming to us, everyone is so excited," she said. "You almost take for granted being in LA all the time because everyone is so used to it and almost jaded and bored by it."
Morgan McClanahan, assistant director, is in charge of the logistics so that Stevens can concentrate on the creative aspects. She said the locals make it easy.
"Every place we've been people have given us extremely discounted or even free pitches and they've been so nice and accommodating," she said. "Same for the locals, they are so kind and supportive."
"We feel like we've built a really good relationship with the city and it's going to be really fun for everyone to see him in a movie."
And after?
The independent film, which will be in black and white, was mostly self-funded and they hope to bring it to festivals when completed.
"We're humble in our scope, but when it comes to our focus, we want to send this to festivals," Stevens said. "The main idea is to sell it and get the distribution rights so we can get it to more people – whether we can get it through streaming or theater. What matters is that we present it to an audience that will understand and love it.
Stevens' parents, Susan and Al, traveled with him to Arizona to help with the film. Watching their son grow from a kid making home movies to directing an entire production has been an experience.
"It's amazing to watch your son work, be a kid, be a leader, a achiever and a friend to everyone involved," Al said.
Susan said many of the cast felt like family to themselves.
"I remember when they first started pitching the idea of ​​this and seeing it go from concept to this…I got goosebumps," she said. "They do and I can't wait to see it. It's really good and I couldn't be prouder.