Review: 'The Batman' Is a New Kind of Batman Movie, Like You've Never Seen Before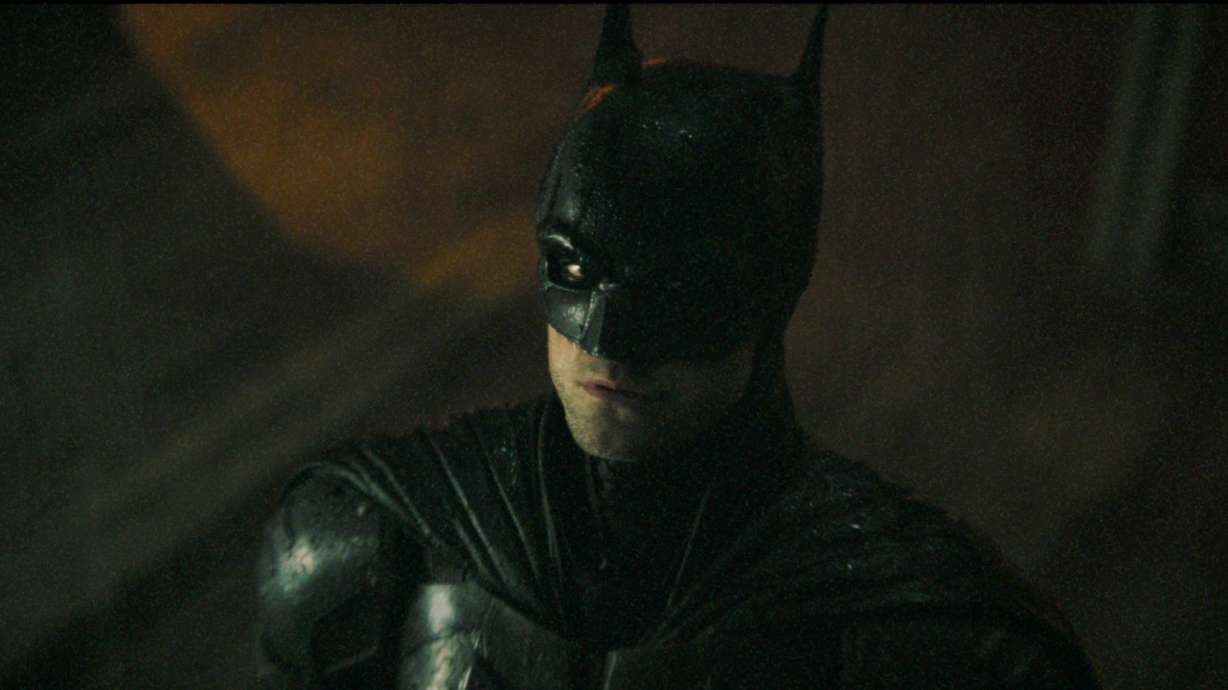 This image released by Warner Bros. Pictures shows Robert Pattinson in "The Batman". The film is Pattinson's first as the Dark Knight. It will be released on March 4. (Warner Bros. Pictures via AP)
Estimated reading time: 7-8 minutes
GOTHAM – The Batman movies and I have a long relationship. We've had our ups and downs, and we're about to go through another round.
Batman is a cinematic legend at this point and has gone through many iterations. Christopher Nolan reinvigorated the Caped Crusader with his "The Dark Knight" trilogy, and DC attempted to create a cinematic universe with a new Batman in the form of Ben Affleck.
"Batman v. Superman" and "Justice League" didn't resonate like DC and Warner Bros. had hoped, and Affleck decided to hang up the cape and cowl, sort of. While reportedly back for "The Flash," he's not doing a solo film. With this news, DC has found a new director in Matt Reeves and a new Batman in Robert Pattinson.
"The Batman" hits theaters on March 4, and I'm sure many of you are interested to see what it looks like. Maybe you're not expecting much, or maybe you can't wait to see it; anyway, I think almost everyone is at least curious.
Personally, I wasn't quite sure what to make of this new Batman movie upon entering the theater. The trailers were so moody and ominous, and there were some things I found promising and some things that just didn't sell to me. When I walked out of the cinema, I knew I had seen a Batman movie, but I didn't get what I expected.
Here are a few reasons why I really like this new version of Batman and a few things about it that fell flat.
What worked
This is a different kind of Batman movie
Batman movies have always been big budget action movies. Nolan managed to create some really solid storytelling in his trilogy, but the movies were still very active. Things are always exploding, new gadgets and vehicles are constantly appearing, and epic battle scenes are unfolding.
"The Batman" is not that kind of movie.
At its core, "The Batman" is a film noir like "Sunset Blvd.", "Double Indemnity" and "The Third Man." The film even begins with a monologue narrated by our detective, Batman. This film is a murder mystery in which the protagonist pursues a serial killer while simultaneously fleeing from his own demons.
All of that isn't to say that "The Batman" doesn't have really well-choreographed action or fight scenes, but big-budget action isn't its focus. Instead, he's on a mission to let us know why Batman is known as the world's greatest detective.
Knowing that will probably be a red flag for some moviegoers, and that's fair. I think a lot of people want to see a Batman movie for the adrenaline and excitement of the big action sets and the pyrotechnics. But as someone who enjoys smoldering and watching the mystery unfold, I appreciated what Reeves tried to accomplish with "The Batman."
Casting one of the world's greatest superheroes as a dark detective and not an action hero was a risky move. It paid off for me, but maybe not for you.
It deviates from Batman canon
We've seen and heard Batman's origin story so many times: the tragedy of his parents, the rough streets of Gotham, and billionaire Bruce Wayne. I loved how Nolan told that story in "Batman Begins," but it followed the story we all know so well. Then, in "Batman v Superman," we didn't dwell on that origin because we all knew it.
"The Batman" is not an origin story. When we catch up with the Dark Knight in this movie, he's been patrolling the streets of Gotham for two years. We have ideas about his origin story and where he came from, but this movie took some liberties with that narrative and turned a lot of it upside down. It was a little shocking, and I found myself asking, "Wait, can they do that?"
They can and they did and I liked it.
The changes gave us a new story and a different Bruce Wayne/Batman. I think the new approach will rub some the wrong way; however, with another reboot of the classic character, he needed new life and new blood. I think that helped.
It's a Batman movie, not a Bruce Wayne movie.
Some people complained that "The Dark Knight Rises," the finale of Nolan's trilogy, had too much Bruce Wayne and not enough Batman. I understand the criticism, but I think it was the balance the story needed.
Anyone who's had issues with not enough Batman should check out "The Batman," as Pattinson is in the cape and cowl for most of the runtime. This is definitely a Batman movie. Wayne makes his appearances, but this version features Batman as the real character and Bruce as the person Batman pretends to be to protect his identity.
The story sets up this duality well and makes it believable. I won't say much, but Wayne has always been a tortured character and "The Batman" exposes that in a very real way.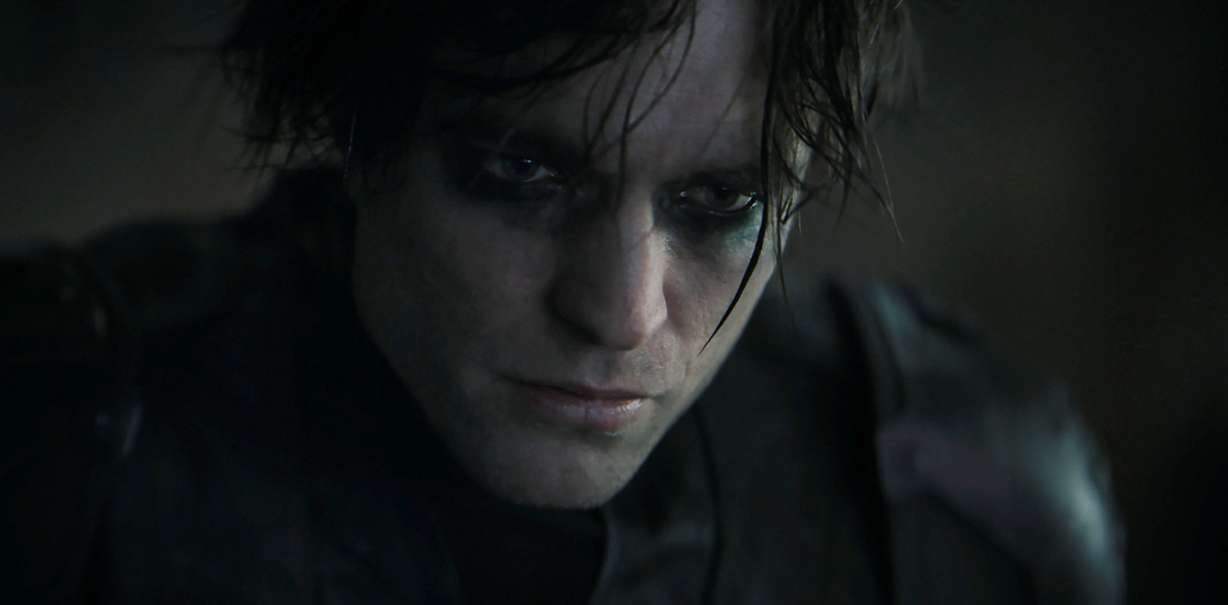 What went wrong
Some moments don't seem to fit
I never thought I'd say this, but Nolan's Batman trilogy isn't the most reality-based Batman movie anymore. Nolan did a brilliant job of making it look like a real Batman could actually exist if he had the bankroll; "The Batman" takes this to a whole new level. The gadgets are even more reality-based, the reality of what's going on is frighteningly realistic, and Batman is certainly not invincible.
I really liked this aspect of the film, but this realism also created a problem at times where certain images took me out of the world being created. Because of that realistic feel, Batman felt out of place on occasion – as did a few other setups that I don't want to spoil here.
These moments aren't constant, but when they happen, they can be shocking. Each time, it took me a moment to immerse myself in the film.
Sometimes he takes himself too seriously
Batman is a serious character. His past is dark, his life is sad despite his billions of dollars, and tragedy seems to follow him everywhere. Knowing this, I agree that "The Batman" is not light and full of "fun". But the film tended to take itself too seriously.
I don't know if I was expecting any jokes – there are very few of them – but I think there were times when the brooding hero trope was taken a bit too far.
When Pattinson is Batman, I think he does a really good job. He has the physique and the vulnerability. But when he's Bruce Wayne, I think he got a little too moody. I understand what they were looking for, but everything from his hair to his constant look of despair and depression was a bit too much.
While there aren't many laughs in "The Batman," I'm afraid you'll find yourself laughing once or twice at how overly dramatic certain moments are.
Should I go see him?
Despite the missteps, I enjoyed "The Batman." I got caught up in the mystery and wanted to solve it as much as the characters.
There are good performances from John Turturro and Jeffrey Wright, and I really liked Colin Farrell as the Penguin. In fact, it may have been my favorite part. I also enjoyed Zoe Kravitz as Selina Kyle much more than I had anticipated. Her character is very interesting, and I thought she played it well.
Although Pattinson did a good job as Batman, I think he and director Reeves need to go back to the Bruce Wayne drawing board.
I'd say the movie is worth watching, even if it's just to satisfy your curiosity. This film is not for everyone. It will be incredibly divisive, many will like it like me and many others will really hate this approach. But the only way to find out which side you're sitting on is to go see it.
Be sure to check back for Dave Clyde's parents' review of "The Batman," which hits KSL.com later this week.
"The Batman" is officially rated PG-13 for violent and disturbing content, drug content, coarse language and some suggestive material.
---
×
Pictures
Related stories
More stories that might interest you