Superman III Star Recalls The First Time He Saw Christopher Reeve In Costume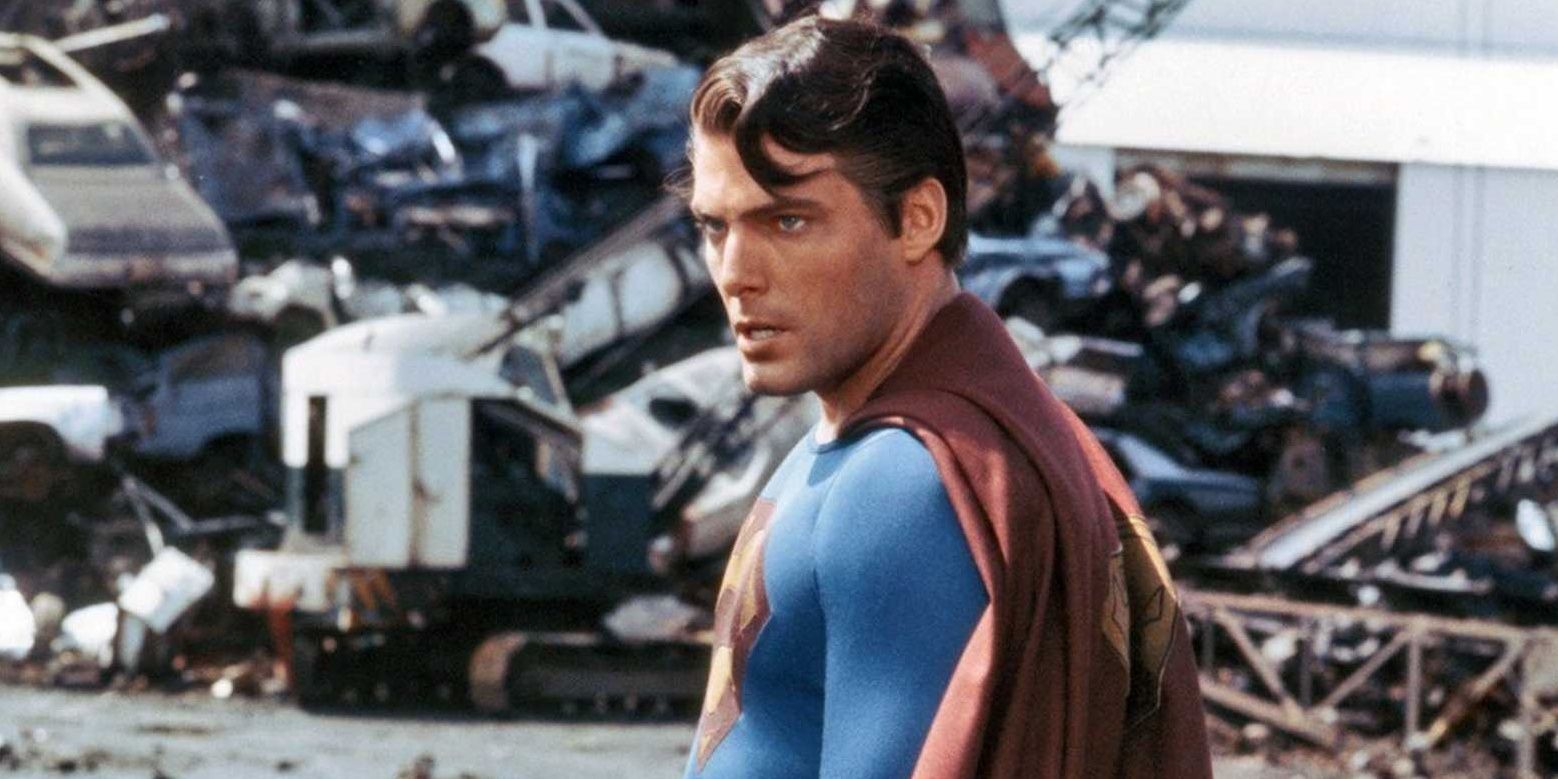 Annette O'Toole, who joined the cast of Superman 3 as Lana Lang, recalls the moment she saw Christopher Reeve transform into The Man of Steel on set.
Annette O'Toole graced the screen alongside Christopher Reeve in Superman 3, and his first encounter on set with the Man of Steel continues to produce an emotional response today. Reeve first took on his most notable role as a legendary superhero in 1978 Superman. Considered the first big-budget superhero film, it was such a hit that it spawned three direct sequels and served as an influence for many comic book-based movies to come.
O'Toole didn't join the popular franchise until the third installment. She played Lana Lang, Superman's new love interest. Prior to his arrival, Superman was heavily involved with Lois Lane. However, the actor who played Lois, Margot Kidder, reportedly had a dispute with the producers which led to her being largely left out of the script. Superman 3. These circumstances allowed O'Toole to be chosen for the breakout role which would affect her for the rest of her career.
Related: Christopher Reeve's Superman & Michael Keaton's Batman Share A Universe – Theory Explained
In a recent interview with inside of youO'Toole said that when filming began on Superman 3, she and Reeve only filmed shared scenes as Clark Kent and Lana. Although she saw Reeve play Superman on screen, she grew accustomed to personally associating the actor with Clark during filming. Weeks passed before she finally saw Reeve don the iconic red and blue costume. Read below to see how the moment unfolded and how it continues to leave an impression on O'Toole to this day.
So the first time I went on set I didn't see him because they had a separate room for him when he was doing Superman because he had a lot of different makeup and a wig and that kind of stuff he had to put… I had seen him on screen as Superman, but I didn't [seen him in person]. So, I walk around going to the set, and the scene is really dark. I hear this voice say, "Hello, Annette." I look to my right, and it was like looking at a mountain. I'm not kidding, I started stuttering and got chills. There was Superman. He was in all the gear and, talking about it now, I get chills thinking about it. It was amazing… It was the first time I really felt like I didn't know who it was. He wasn't Chris Reeve. He spoke in a different way, and he had a totally different energy in him.
O'Toole also shared that she's been a huge Superman fan since she was a child, swapping the comics with other kids. It makes sense that Reeve's transformation into one of his childhood heroes took O'Toole by surprise, even though the two already had a personal relationship and had been touring for a while. Unfortunately, although the film gave O'Toole the opportunity to reprise her role as Lana in the fourth installment of the series, she was not brought back for the Superman after.
Decades later, the opportunity again presented itself to O'Toole to participate in Supermanthe story. She joins the cast of Smallville as Clark's earthly mother, Martha Kent. O'Toole was a regular in the show's first six seasons, guiding a young Clark to maturity and his role as the Man of Steel. Reeve has also starred in a few Smallville episodes. However, the two never had the opportunity to reunite on the show. Reeve sadly passed away in 2004, but his legacy as Superman lives on today, as evidenced by O'Toole's Superman 3 memories.
Next: Superman and Lois Just Redeemed Christopher Reeves' Most Misunderstood Power
Source: Inside You
Face/Off 2 Movie Sequel Update Shared By Director
About the Author