The Hilarious Reason Tom Holland & Zendaya Struggled To Film This Dead End Scene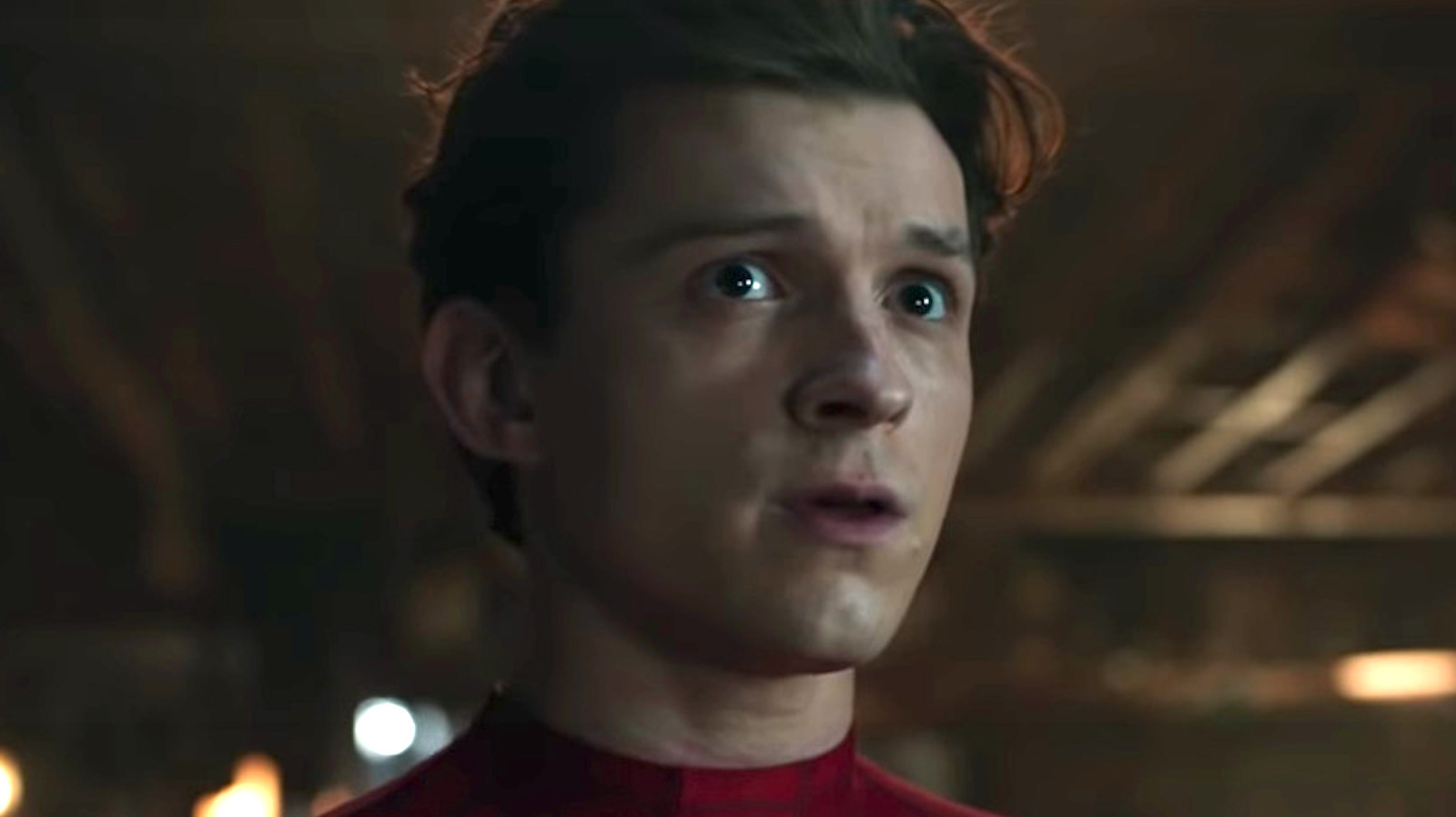 Speaking on "The Graham Norton Show" earlier this week (via Youtube), "Spider-Man: No Way Home" star Zendaya has revealed that filming at least one scene was particularly awkward due to her height difference with her co-star Tom Holland. The actress began the story by talking about a particular stunt where Spider-Man (Holland) is swinging with MJ (Zendaya) on top of a bridge. Zendaya went on to reveal that the height difference between the two performers caused problems as her feet would hit the mark before Holland's.
"There's a particular waterfall, Spider-Man swings us at the top of the bridge and puts me there," Zendaya said. "So he's supposed to gently, you know, put MJ down on the bridge and walk away from her. Because of our height difference, obviously, if we're on the same, like, period."
Then Holland stepped in to clarify that the two were attached, which Zendaya confirmed. She remarked, "We were tied up, I was going to land before him. My feet were obviously touching the ground before him, so what would happen?"
Holland picked up the story from there, adding that there was a particular mark designated to keep them both from seriously injuring each other. But, in their case, "Zendaya would land, and I'm the superhero, I'm supposed to look cool, and she would land, and I kind of land like that, and my feet would dangle under me, and then she would catch me, "he finished, the duo providing a visual demonstration. You never get bored with these two, do you?
"Spider-Man: No Way Home" hits theaters on December 17th.